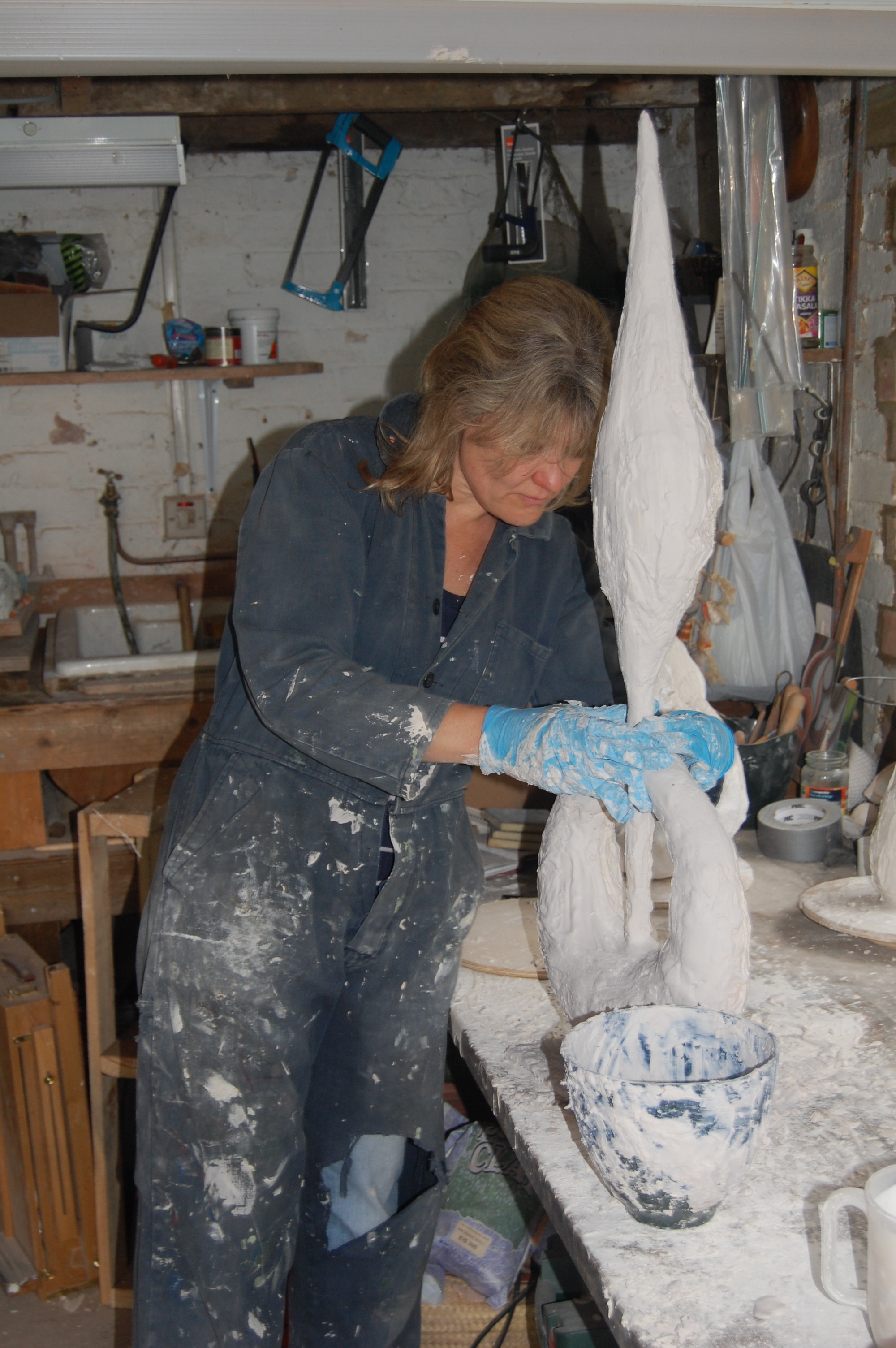 Nicola Beattie creates contemporary sculpture using traditional materials of stone and bronze, working on a series of themes.  After four years at Art College, specialising in carving large sculptures in wood and stone, she graduated in 1990 with a degree in Sculpture from Wimbledon School of Art, London.
Tall stone carvings and plaster forms to be cast in bronze, much of her current work is inspired by archaeology (an ongoing series entitled Archae), castles and stone monuments native to Wales, where she grew up and has recently returned to live.
Nicola has exhibited both abroad and throughout the UK; London exhibitions and galleries include: The Royal Academy Summer Exhibition, The Mall Galleries, The Menier Gallery, Sotheby's Art Gallery, and Cork Street Gallery Open competitions.
Alongside exhibiting, Nicola has completed a number of contemporary art commissions for both private and corporate clients in the UK.
Earlier this year, a bronze commission from further afield saw her work installed in Tai Po, Hong Kong, in the recently built 'Ontolo' – a new luxury residence by the sea in Tolo harbour, completed in September 2020.
Her work is also held in collections in Germany, Turkey, Poland, Hungary, Greece, Singapore, the Caribbean and Australia.
In November 2019, Nicola was awarded The Sculpture Prize in the Visual Art Open Awards.